— At least 10 people have been killed and 20 others injured in the attack at Istanbul's Ataturk Airport.The Istanbul governor gave the new toll after reports of 10 fatalities.
Up to three attackers were involved, with one reportedly opening fire with a Kalashnikov as they targeted an entry point to the terminal.
Recent bombings in Turkey have been linked to either Kurdish separatists or the so-called Islamic State group. Tuesday's airport attack looks like a major, co-ordinated assault, says the BBC's Mark Lowen at the scene.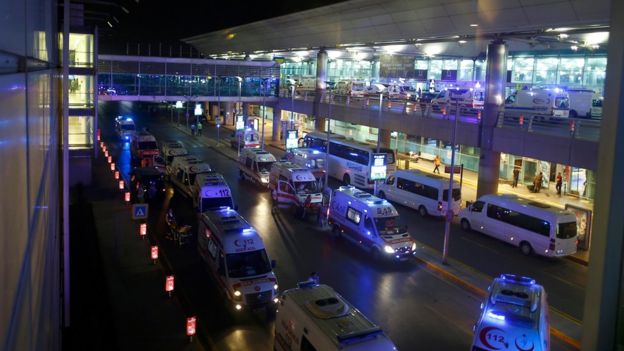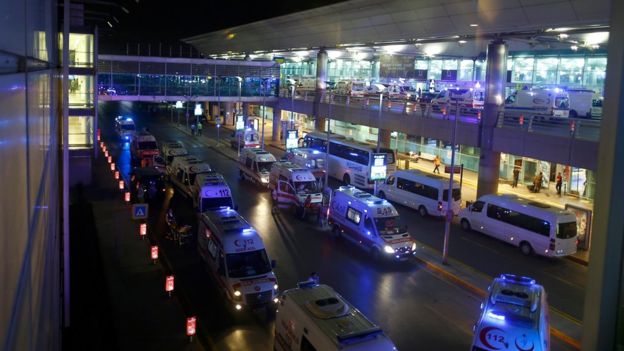 Ataturk airport was long seen as a vulnerable target, our correspondent says. There are X-ray scanners at the entry to the terminal but security checks for cars are limited.
'Armed with a Kalashnikov'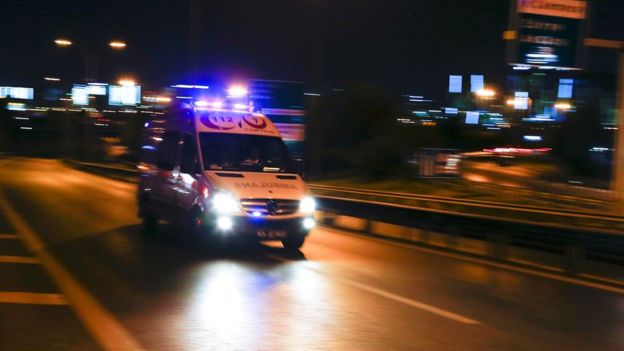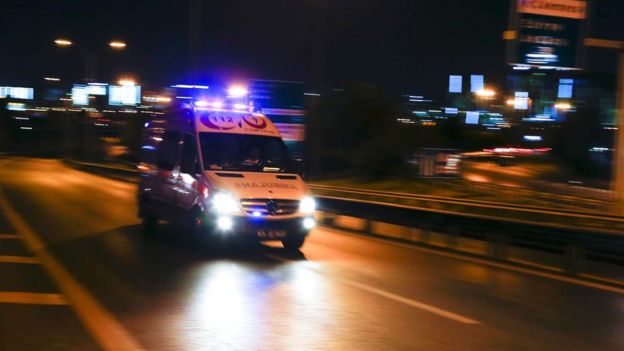 Flights in and out of the airport were suspended after the attack. Taxis were used to rush casualties to hospital in the immediate aftermath of the attack. The state-run Anadolu agency said around 60 people had been wounded, six of them seriously.
Comments
comments