HOOD COUNTY — If Andrea Adams thought a water line break near her front driveway was going to be the biggest thing to happen during the past week, she thought wrong.
"I've shut down my Facebook, turned off my email. I had a call from a lawyer in Atlanta that wanted to use the photo," she said.
The photo is an image Adams snapped a week ago, when a utility worker from the Acton Municipal Utility District went above and beyond trying to plug a one-inch pipe that had burst.
"When I walked back outside, the kid was in there," she exclaims, still in disbelief.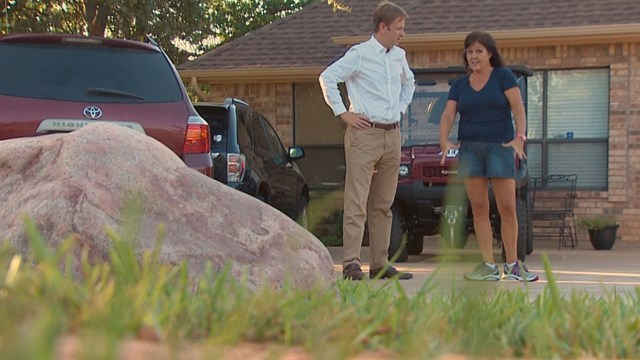 Adams isn't lying.
She snapped a photo of 23-year-old Jimmie Cox submerged from the waist up as he reached down five feet to try and clamp the line.
"Then, I posted the photo to Facebook, and within two hours, people in Brazil were commenting," Adams said. Jimmie Cox said he can't believe the attention the photo has garnered, either.
"In this line of work, people do it a lot," he said.
Cox said he only took the call to pick up a little overtime. When he pulled up to the house, though, he saw water spewing in every direction, and Adams in the drive, unsure of what to do next.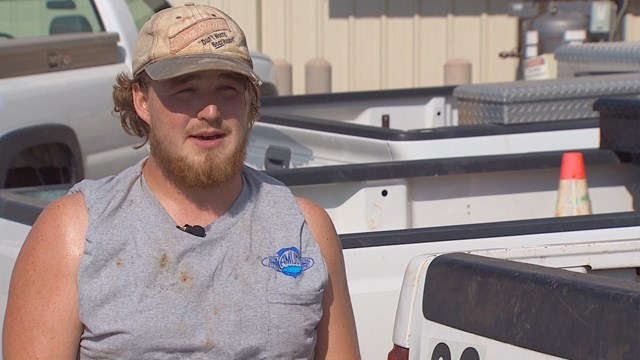 "The hole was about five-and-a-half foot deep. There was a lady running around," he said.
At first, he simply went under to try and stop the leak. When that wasn't going to work, he and his team had to go a step further.
"I wasn't even able to get the clampers, so we had to cut it and put a valve on there when it was underwater," he said. He also has gotten random Facebook messages and comments about the photo.
"Asking me, essentially, what the hell I was doing," Cox said.
Adams said she is glad the young man showed up when he did. And she says the photo proves he goes above — or in this case, below — and beyond when he's on the job.
"I'm real proud of him," she said.
Comments
comments